Welcome to the Florida Baptist Association
Welcome to the online home of the Florida Baptist Association. It is our hope that this website will be a valuable tool for pastors and church leaders looking for ministry resources and for area residents exploring the many church options in the region.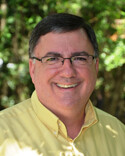 We have the honor of representing 57 churches in our four-county region, each with a distinct personality, worship style and vision. It is our mission to support each one and come alongside their pastors and leaders to impact their congregations and their communities.
This site provides church leaders with valuable resources and information to assist with the everyday work of ministry. From programs and events to training and counseling, the Florida Baptist Association is here to partner with those who are committed to making a difference. Check back often, as we are regularly updating the site with new resources and events.
We also offer a convenient Church Locator Tool for those searching for a church home in Tallahassee or throughout the Big Bend area. The tool provides contact information for all 57 churches, plus links to most websites to explore their culture and distinctives. Whether you are new to our area, or simply seeking a place to worship, serve and fellowship, we hope the Church Locator tool will help you learn more about the churches of our association.
My hope is that the site will better equip pastors and lay leaders for the work of ministry, and that it will enhance the churches of our area.
Sean McMahon
FBA Executive Director
In the Spotlight
Rewritten
Florida Baptist Children's Homes 2015 Annual Offering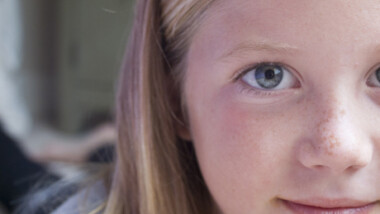 In 2014, Florida Baptist Children's Homes impacted the lives of more than 106,000 precious children in Florida and throughout developing nations. They were able to help with physical needs while showing hurting children the deep and life-changing love of Christ. This was possible because of you. It was possible because of the local churches who came beside us to stand in the gap for children in need.

In 2015, they are tirelessly and boldly continuing their pursuit to help one more child.
On May 10th, this Mother's Day, please join us in partnering with FBCH for a special offering as they strive to meet the ever-growing and critical needs of children and make an imprint that will last for all eternity!
Visit FBCH's website to learn more.
Ways to Help
Plan
Set a goal for your church. Write down your plan for the weeks ahead. Pray big! Together, the body of Christ can do amazing things for such a worthy cause. There are hurting children everywhere that need our help. Let's give them hope this Mother's Day.
Preach
We believe God will stir hearts within your congregation as you preach and teach about how love put to action will change the life of a child in distress. Now, more than ever, we need Christians to rise up and give, volunteer, and be a voice for the voiceless!
Show
People remember what they see. Hang some posters in your church before Mother's Day! Spread the word further by hanging posters in local coffee shops and storefronts. And then show the FBCH video and PowerPoint slides in church on Mother's Day!
Share
Download the free media elements. There are PowerPoint slides, a video, a Facebook cover image and more. Share them with your congregations as well as through social media! Ask your attendees to urge their social networks to give to change the life of a child by visiting the FBCH website! Share them on Facebook, post them to a friend's wall, tweet them, save them as desktop backgrounds or screensavers and more!